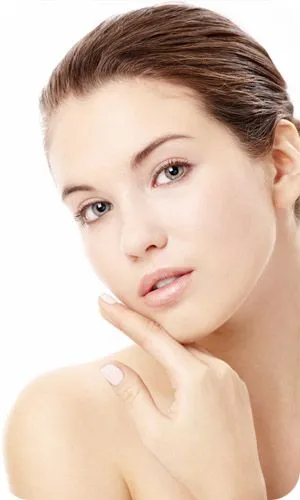 Chemical peels use a chemical solution to improve and smooth the texture of the facial skin by removing its damaged outer layers. It is helpful for those individuals with facial blemishes, wrinkles and uneven skin pigmentation. Phenol, trichloroacetic acid (TCA), alphahydroxy acids (AHAs), and glycolic acids are used.
Glycolic peels are acids used to exfoliate the skin. These peels have been shown to improve fine lines and wrinkles, smooth mild acne scars, reduce the appearance of light brown spots, and give a refreshing glow to your skin. After the peel, skin will be red and you will have a sunburn feeling, but you will be able to return to normal activities. It is recommended that make-up not be applied for 24-48 hours.
Peels begin at strength of 70% glycolic acid and increase in percentage over the course of your treatment up to 99%. The physician assistant will determine the right program for your skin. Generally, a series of three to six treatments are required for optimum results. These are spaced two or three weeks apart. The results of the peel are quickly evident.
The medical peel process takes about 15-20 minutes.