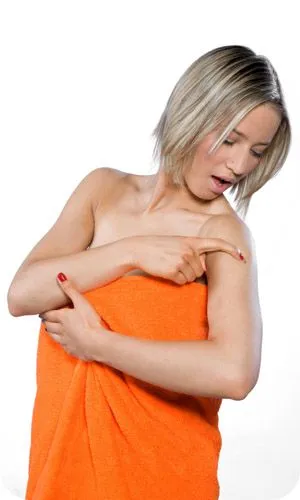 As ozone becomes less, more ultraviolet light pierces the atmosphere and penetrates into the skin where it can change certain skin growths into cancers.
The most common of these skin growths are moles, which come in different sizes, shapes, colors, and types. There may be just one or a few or there may be a dozen or more scattered over the body. They come at any age from early childhood on. Keep in mind that any growth that is present from birth is more likely to be a congenital birthmark.
It is the case that moles have a strong hereditary occurrence. It is common to hear of more than one member in a family with multiple moles; siblings; parents; grandparents; cousins; and so on.
Moles may be pigmented or non-pigmented. If pigmented, color may vary from light tan to black. A mole that is blackish in color, and especially if elevated and rough in appearance, may be melanoma. It is important to have this one checked by the doctor and closely watched over time. Sometimes it is necessary to remove the mole since it is the type that is most likely to become cancerous.